katers2 wrote:Great! Finally it worked and my USB is online again!

Thanks a lot juuso!

I don't know how I finally got access. Everything was connected correctly.
I'm wondering what solved your problem. I'm in same sittuation now. Using PL2303 adapter from Ebay and standard VGA cable.
Debuging is enabled in Hotel menu and watchdog is off.
Here are my Putty settings:
Tried connetcting pins this way:
Also this way: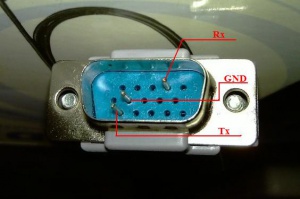 But in both cases wasn't getting any output in terminal. Tried doing same thing in Ubuntu terminal with same result. Crossing pins gives output. Swapping Tx and Rx gives no result.
I'm out of ideas. Where's my mistake?