On the wiki page
http://wiki.samygo.tv/index.php5/Rootin ... cpu_models
there is an description how to install SamyGo extensions.
The image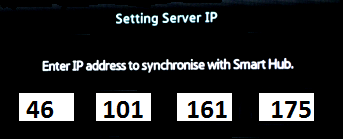 instructs to point TV to the server at 149.154.159.134 and install widget from there.
This is an austrian or german server hosted at EDIS.
But if you look at
http://149.154.159.134/widgetlist.xml
you will see that this xml file points to the app
http://d3mjsomixevyw7.cloudfront.net/fi ... 110711.zip
which is definitely not a samygo extension but some simulation of a broken TV!?