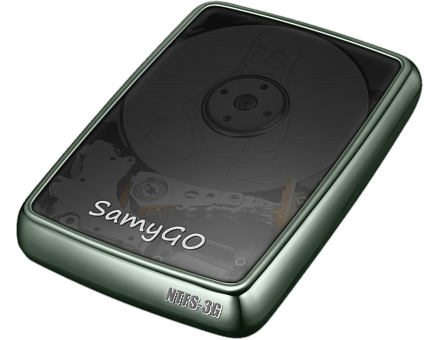 App, ported from B series. Originally made by
openikev2
. The ntfs-3g module is included to SamyGO Extensions pack you`ve got from our server, so it is possible to setup ntfs hdd mount as read write during TV startup automatically.
Use this widget if you won`t play with scripts or you need to mount your freshly connected hdd to write/delete files without to restart TV.
Installation:
1. extract archive
2. Copy NTFS-3g directory (use ftp connection) to:
Requirements:
1. SamyGo
friendly
firmware (
downgrade
if needed...)
2. ftp client.
How to use:
1. connect your NTFS usb drive to TV
2. run NTFS: writable!
openikev2 wrote:Some tips:
* The HDD must be connected before you load the NTFS-3G game. Any NTFS drive connected after that, will be READONLY.
* After loading the game, you have to wait a small amount of time before you try to access the filesystem (around 10-15 seconds). This is required since ntfs mounting takes a while. If you try to access the filesystem before that, the umounting of the READONLY system is aborted, so the process fails.
Download