Today i found this gadget on dealextreme, just ordered couple. If it does what description says, then this is best ExLink cable for C/D/? series ever!
No cables, just external 3.3v power suply (from usb trough stabiliser LM1117 3.3v or other,
DC stepdown module
). And this only for $6,6 including shipping

So we can get exlink output to smartphone...
http://www.dealextreme.com/p/wireless-b ... dule-80711
Code: Select all
* Wireless Bluetooth RS232 TTL transceiver module
* Allows your target device to both send and receive the TTL data via Bluetooth technology without connecting a serial cable to your computer
* Easy to use and completely encapsulated
* Chipset: CSR BC417143 http://www.csr.com/products/technology/bluetooth
* Bluetooth V2.0
* Working voltage: 3.3V
* Current: pairing 20~30mA, connected 8mA
* User defined Baud rate: 1200, 2400, 4800, 9600, 19200, 38400, 57600, and 115200
* Default serial port setting: 9600, N, 8, 1
* Password: 1234
* Suitable for: mouse, keyboard, joystick; computers and peripherals; GPS receiver; instrument and industrial control 

Dimensions: 1.06 in x 0.51 in x 0.04 in (2.7 cm x 1.3 cm x 0.1 cm) Weight: 0.18 oz (5 g) 
will report back when i get and test this.
EDIT:
Characteristics and how to use.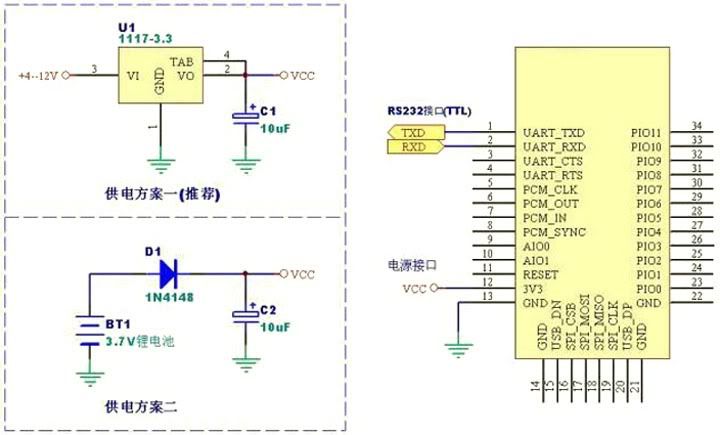 Datasheet:
RF-BT0417C
,
BMX_Bluetooth_quanxin.pdf
Bluetooth_Module_L6.rar
same module on other stores:
http://www.mdfly.com/index.php?main_pag ... ucts_id=63
$9.95
http://www.goodluckbuy.com/serial-bluet ... tml?&sl=en
$6.75
Interesting info:
http://www.bitartist.org/2010/05/androi ... odule.html
http://www.bitartist.org/2010/09/androi ... -lamp.html
http://www.google.lt/url?sa=t&rct=j&q=r ... cg&cad=rja
http://www.scribd.com/yashelectron/d/53 ... -ATcommand
Yah, i know, all you guys know how to use google