Hi there. Since my board is bricked. I inspecting board more for revive it back.
Board belongs to UA40D6000.
So I identified 2 flash chip at D series HW. One of them is SDIN502-2G Flash which is used in Amazon Kindle.
This chip used as main program storage, holds /dev/mmcblk0 device.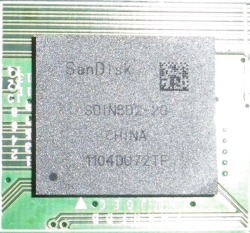 And other one is Samsungs Flash NAND chip, KFG1GN6W2D is used for /dev/stl0 device. This devices 12.th partition (/dev/stl/12) mounted as /mtd_rwarea.
I needed to change this chip content. Probbly by (un)soldering.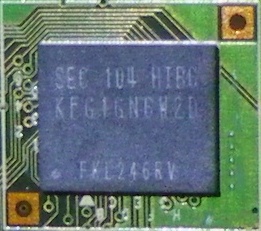 Decode: It's Samsung OneNAND (KF), Single chip (G), 1Gbit (1G), Technology (N), x16 Organization (6), ???Volt (W), 2KB Page architecture (2), Version d ? (D)
-HIB6 = Package format ? (H), Industrial Temp (I) , Include Bad Block product line (B), 66Mhz (6)
Re-programing this chips will solve the my bricked TV problem.
If you have any datasheet belong to those chips. I will be happy..