Many people may have problem about missing line out audio in es series (es7000 for example). Some of them are trying to plug jack audio, but in this case internal speakers are disable.
I found two solutions:
1) Line out audio from Euroscart - connect euroscart interface to tv and get audio out from 1 and 3 pin and ground from 4 pin -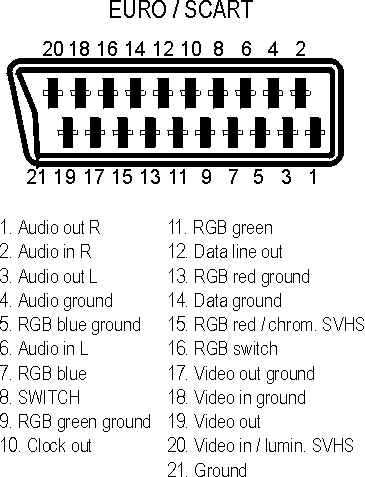 - in this solution You will have audio not from all inputs (not from smart applications for example)
2) Go to Service menu, unlock advanced menu then go to CONTROL->CONFIG OPTION->HP LINE -> change from HEADPHONE -> LINE OUT - after changing this option we have line out from all sources, smart applications etc.
Regards !