Hi guys,
I'm an (half) happy owner of an UE40H6200
AY
XZT
If I have right understood, AY is abbreviation indicating that the motherborad mount a DVB-T2 tuner. And effectively I found a BN40-00288B / GT2CX-33X264S/FW-FWS tuner on the mobo.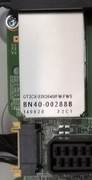 The T2 abbreviation in the name, the TV that automatically recognize tuner as S_T2C in System Menu and people on internet that sells this tuner as DVB-T2, make me assume that TV could be DVB-T2 capable.
Using advanced System Menu, I have already tried to change model, starting from H6300 to H7100 (20 different models tried...), also passing through hotel models (HC690, HC890, HC007, ...).
Now I have an UE40H6200, upgraded to UE40H7100, with PVR, time shifting, MHP, Smart Control, voice commands, etc. (not all funcionallity tested, I'm not so interested to them).
But, also after a Factory Reset, every time I made a re-tunig , TV founds only DVB-T channels, in same number each time…
So, I have some questions, if some kind user will want to answer me:
1) What means BOM?
Bill Of Material? In other words, a sub-model? Example: setting SW Model = UH6200 and BOM = 6207 - maybe - will enable specific functions of UH6200 base model, for specific market?
Is hard to try all possible values: BOM change with a unit step (6200, 6201, 6202, etc.)
During my tests I used BOM equal to main model (i.e. model UH7000 and BOM 7000), with no lucky
2) A downgrade of fw can help me?
Let me explain: maybe I can try with a specific model/BOM/fw, but someone must indicate me a combination that surely works and capable to tuning DVB-T2 channels. The System Menu show me these model:
[Factory] -> 0=HC690
[Factory] -> 1=HC693
[Factory] -> 2=HC695
[Factory] -> 3=HC890
[Factory] -> 4=HC691
[Factory] -> 5=HC006
[Factory] -> 6=HC007
[Factory] -> 7=HC008
[Factory] -> 8=HC009
[Factory] -> 9=HC010
[Factory] -> 10=UH4500
[Factory] -> 11=UH5300
[Factory] -> 12=UH5400
[Factory] -> 13=UH5500
[Factory] -> 14=UH6200
[Factory] -> 15=UH6300
[Factory] -> 16=UH6350
[Factory] -> 17=UH6400
[Factory] -> 18=UH6500
[Factory] -> 19=UH6590
[Factory] -> 20=UH6600
[Factory] -> 21=UH6800
[Factory] -> 22=UH7000
[Factory] -> 23=UH7100
[Factory] -> 24=PH5500
[Factory] -> 25=UH6700
[Factory] -> 26=UH6900
[Factory] -> 27=UH5600
[Factory] -> 28=UH6410
[Factory] -> 29=UH5510
[Factory] -> 30=UH5800
[Factory] -> 31=UH6850
[Factory] -> 32=UH6850
3) The TV support H.264 / MPEG-4 for the stream coming from the tuner. I don't know if also support HEVC / H.265 (I have to solve the problems above, first); the manual report a HEVC compliance for files.
Next year, in Italy the DVB standard will go from DVB-T/MPEG-4 to DVB-T2/HVEC. So, my question is: I can replace the mobo? Which model is compatible and advisable?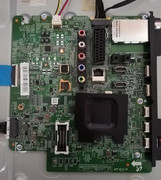 Main board: BN94-07307U
T-con board: BN41-02110A
Power board: BN44-00709A
Panel: 40A1AF0V
I thank those who want to help me from now on