Hi
Some time ago
geo650
create alternative version application for record DVB channels over USB.
Now he do it again

---
EDIT (20 April 2015):
PVR+ is updated
,
the PVR+ v4.0 is available here
---
This time it's called
PVR+ v1.0
and got best user friendly interference from all SamyGO apps what somebody ever create.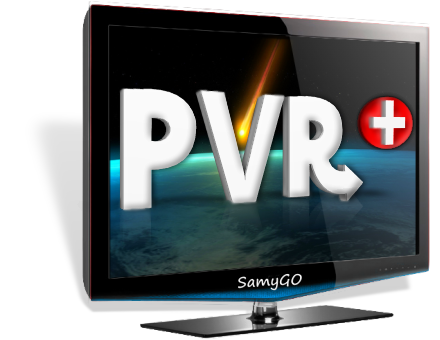 Some of changes in this version:
completely new rewritten huge application
new transparent OSD
setup menu (hit MENU, then hit REC button to activate)
no ini configuration file
recording information panel (hit REC button during recording)
REC key reprogrammed, EXIT key to hide/show OSD
autostop function for recording
recording timer with power-off feature
recording auto-dividing by limits or EPG
more functions for remote control buttons
panel off feature (press 2xMUTE)
recording summary
teletext allowed during recording
user scripts support
deleting last recorded file
freeze live video
3 OSD languages; choose automatic depends of TV menu setting (English, German and Polish)
many hidden features working in a background, like EPG title adjusting, free space control etc.
Download old version from here -
http://samygo.ugu.pl/pliki/lista/#PVRplus